Y6 SATs Information
Welcome to our SATs information. Here you will find the latest SATs information for children in Year 6.
Remember, if you would like to speak to someone regarding any information on these pages, please ring School Reception who will be happy to direct you to the right person.
Please find below links to some previous tests and practice sheets which you are welcome to look at with your children,.
Websites for English
http://www.bbc.co.uk/education/subjects/zv48q6f


Reading good quality texts at home will also help your child to develop their vocabulary as well as gaining ideas for their own writing. The most important aspect of reading is enjoyment. This website regularly updates its recommended texts for year 6 pupils and includes many excellent books which will interest your child.

http://schoolreadinglist.co.uk/reading-lists-for-ks2-school-pupils/suggested-reading-list-for-year-6-pupilsks2-age-10-11/

Websites for Maths
https://www.bbc.com/bitesize/subjects/z826n39
https://www.mymaths.co.uk/
http://www.math-exercises-for-kids.com/learning-mathematics-9.htm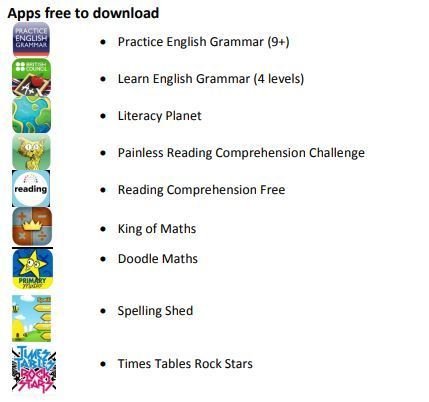 Revision Activities
Some of our Year 6 children have been asking for some revision activities before SATs. We have put together a few quizzes which children can do in order to test their knowledge (on the "Quizizz" website). We will try to update these regularly. Most of the children will already know how to access these as we use the "Quizizz" website in school however if they are not sure we have attached some instructions below.
SPAG (Grammar) Join codes

Relative clauses

5802 0645

Passive voice

3754 0645

Passive voice 2

0254 4421

Parenthesis

1060 5349

Punctuating speech

1060 5349

Maths Join codes

Negative numbers

5693 1109

Fractions revision

4998 4293

Subtraction of decimals

3052 0101

Multiplying and dividing by 10,100 and 1000

2711 2229

Factors

4690 4101