Coronavirus (COVID-19) - News and Support
UPDATES FROM SCHOOL
06.04.2020
OPEN OVER EASTER HOLIDAY - NOTICE FOR KEYWORKERS
Don't forget that due to the lack of need for childcare that we are not opening everyday over the Easter holiday. Please do not send your children unless you have booked them in.
Meanwhile, we wish you the best of health. Stay safe and thank you again.
27.03.2020
KEY WORKER INFORMATION UPDATE
The government are concerned about the number of key workers who are asking schools to provide child care in the coming weeks. Even if your occupation on the list of people considered a key worker, that does not automatically mean you should be sending your child to school. We must remind parents that the government has closed schools as a national emergency response. School will only be open to keep some children safe and well for a small minority of front line workers.
We must therefore remind you that school is offering an emergency child care provision, and if children can be left at home safely because there is adequate care, this is what must happen. The whole point is to reduce the spread of transmission. We need to deploy the minimum level of staff to expose the minimum number of people to the risk.
As key workers, we ask you to consider what help you need from us. We are asking that you provide us with the following:
Evidence that you are a key worker
The names and classes of your child(ren)
Dates over the coming works that you have no other family member or friend who can look after your children
Would arriving for 8.00am for breakfast help?
Would your child want a lunch providing or are you sending a packed lunch. Be aware that children not qualifying for free or universal free school meals would still have to pay £2.01 per meal.
A password for pickup as staff won't always know the adults collecting the children
PLEASE SEND THIS INFORMATION TO office@kingsoakplc.org.uk
Any children who are attending:
Should come through cloakroom doors at 8.40am. If they are not to use their own doors, someone will be on the playground telling them where to go.
If you really need to drop children off at 8.00am, they should come via reception.
For the time being, both gates will operate normal opening times for pickup and collection.
Uniform is not required – children should wear warm sports clothes. Trainers are a must and wellies if they have some. Those attending will be spending a lot of time outside in the fresh air.
This is the current plan – correct at the time of publishing. As we are all too aware, the advice and guidance we are all receiving is changing at a very fast pace. Please keep a close eye for updates. We will give you any new relevant information as soon as we have it. Thank you for your understanding.
So finally, please follow the government guidance, keep yourselves and your family as safe as possible and stay positive. The staff are here and will be here when this challenge is over.
r text...
20.03.2020
As you are no doubt aware, the government announced that all schools must close. We must follow this instruction and therefore the school will be closed from 3.00 pm on Friday 20th March except for children of key workers and vulnerable children.

At this stage, we don't know how long the closure will be for, but we are working on the assumption that it may be for some time.
Please find the released list of key workers who, as of Monday, are still eligible to receive childcare from school during the closure. Can we please echo the calls from the Government and Prime Minister when we ask that if you can look after your child/children at home, you do so. School staff, like other key workers, must protect themselves during this pandemic and schools must practice social distancing as much as they can. That means providing care only when it is essential for the parent and the child.
We understand that this is a confusing and sometimes frustrating time but we do all need to work as a team to get through it. We feel that this is the quickest way to hopefully get back to normality and your children back in school where they belong.

If you are classed as a key worker and you need the service of childcare, please can you get in touch with the school by 1.00 pm by phone, email, or School Comms. If you do not, we will assume that your child will not be attending from Monday.

The Secretary of State for Education has also asked that schools remain open in some capacity during the Easter break for these children so that designated key workers can continue to fulfil their roles. We will give details of this provision to those families who need it over the next few days.
We will also be providing children who are entitled to free school meals a grab a bag lunch. These will be available between 11.30/12.00 from school reception via Bondfield Close. To ensure that people are not gathering for a long period of time and that we continue to support the social isolation we would welcome that you collected your child's lunch swiftly and then return home. Please note that this will be the only 30-minute window available to collect lunch: 11.30 am – 12 noon.
We will be doing everything possible to help minimise the disruption to learning for all our pupils. As previously advised, children's learning is important to us and so they will be sent home with paper-based learning tasks. Where your child has access to a PC/tablet and the internet they will be able to do activities online and appropriate websites can be found on our E-Safety Blog within the School Community Area on our website.

We appreciate this is a very difficult and worrying time for everyone and we appreciate your support and patience as we work through all the details. We will continue to communicate and update when we have any further information.
Yours sincerely
A Wilks

https://www.gov.uk/government/publications/coronavirus-covid-19-maintaining-educational-provision/guidance-for-schools-colleges-and-local-authorities-on-maintaining-educational-provision
19.03.2020
Unfortunately, we are again surrounded by uncertainty. The headlines read that schools are closing tomorrow but then we're told they are staying open to look after some children.
Mrs Wilks is meeting with the Director of Education today and the cluster of local schools will agree how we provide care for our most vulnerable children and the children of key workers. We are not sure which occupations will be on the list of keyworkers, this is being released to schools later today. We are not yet sure where the childcare for children will take place. It may be that just one school in Wombwell will be open and will be manned by staff from all three schools. All these discussions are happening through the morning and will be communicated to you later today.
It is important that when asked later today, you let us know if you need childcare for your children at this unprecedented time.
Thank you.
18.03.2020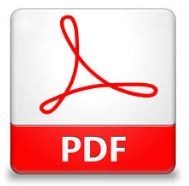 Letter from School
17.03.2020
We want to confirm that we have NO confirmed cased of coronavirus for our staff and pupils at school. we hve quite a few children absent at the moment with various ailmnents and some are self-isolating following the most recent advice given from the government. we have absolutely no idea how many people could be affected as there are few people actually being tested. However, to help get some perspective, as of 9am on 17th March 2020, 50,442 people have been tested in the UK, of which 48,492 were confirmed negative and 1,950 were confirmed positive. This tells us that less than 4% of the people who had reason to be tested were actually infected and that 96% were free from the virus.
16.03.2020
By way of precaution, school is suspending any unnecessary "gatherings" until further notice. Therefore there will be;
No whole school assemblies
No family reading
No Mother's Day event in Foundation
No parents in classrooms unless absolutely necessary. Please leave children at the door to come into the cloakrooms on their own.
Obviously meetings with professionals and arranged visitors coming in will all still go ahead.
We are continuing to be vigilant with good hygiene habits, washing hands regularly etc. We are following advice being given and taking sensible measures.
13.03.2020
We have made the decision to postpone Pupil/Parent/Teacher review meetings which were scheduled to take place next Wednesday. It makes no sense to invite hundred's of parents/carers into the building who don't need to be here. We are sure that you will agree with this decision.
Therefore the children will remain in school until 3.00 pm next Wednesday as normal. Parent's evening will hopefully be rescheduled when we feel it's safe to do so.
Please be aware that it is likely that at some point the government may make the decision to close all schools in England. Until that point, we are following the very latest information and advice being offered to the school. We can assure you that as always, the well-being of the children and our whole school community is of utmost importance to us.
09.03.2020
We are continuing to follow the spread of the coronavirus (COVID-19) in the UK and abroad. We would like to take this opportunity to outline the preventative measures the school has put in place in order to minimise the spread of infection, in the event of an outbreak within the school.
As per the advice from the government, the school has taken the following actions for infection control:
Displaying coronavirus infection control measures information posters
Encouraging good hygiene by promoting the importance of handwashing for at least 20 seconds with warm water and soap in the following circumstances:
Before leaving home
On arrival at school
After using the toilet
After breaks and sporting activities
Before food preparation
Before eating any food, including snacks
Before leaving school
Using alcohol-based hand sanitiser dispensers throughout the school
Ensuring pupils and staff understand that they must cover their cough or sneeze with a tissue, then throw the tissue away
Ensuring frequently touched objects and surfaces are cleaned and disinfected more regularly than usual
Calling NHS 111 if someone becomes unwell and isolating any unwell people in a separate room
Advising people who have returned from category 1 specified countries/areas in the last 14 days to self-isolate for 14 days before they return to school
Advising people who have returned from category 2 specified countries/areas in the last 14 days to stay at home if they develop symptoms – the full list of category 1 and category 2 countries can be found on the government website.
As an important part of our school community, we would ask that you encourage good infection control practices, such as thorough handwashing, at home and keep your child informed about the things they can do to discourage the spread of infection.
Unless your child has tested positive for the coronavirus (and hasn't been exposed to anyone with the virus), they should attend school as usual (unless they are too unwell due to an unrelated illness), as per the current government advice.
If you think your child may have been exposed to or has coronavirus, please contact the school on at the earliest opportunity.
We would like to reiterate that these are only preventative measures, in place to anticipate any occurrences of coronavirus within the school.
Alison Wilks - Headteacher
OFFICIAL PUBLISHED ADVICE

Coronavirus (COVID-19) - Latest Update

Coronavirus (COVID-19) - Latest Advice

Coronavirus (COVID-19) - Advice from BMB Council
BBC Bitesize Fact or Fake A set of resources to help question how reliable information shared online is. Includes myth busting about COVID-19.
Mindspace Local website offering a range of emotional health and wellbeing resources.