Christmas Card Competition
Christmas Card Competition
10 October 2019 (by Helen Wright (helenw))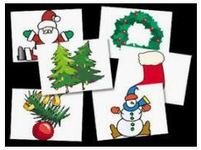 We are offering the opportunity for our children to enter two Christmas Card Competitions with a theme of Help Santa become Healthy. Children can design their cards using paints, crayons pencils, felt tips or watercolour; all we ask is that the image is submitted on A4 paper (available from school if they ask a member of staff). The design must be original and include the pupil's name, age and the name of your school. All entries should be handed in to the school office by Wednesday 23rd October.
Lucky winners could see their design made into a 2019 Corporate Christmas Card and will also receive a fantastic prize!
All winners must have parental consent to have their photo taken and be available to be presented with their prize.
Thank you
Share this: