Medication in School
Medication in School
23 September 2019 (by Helen Wright (helenw))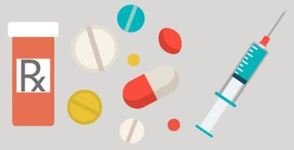 It has come to our attention that a number of children are bringing medication into school without having followed school procedures and statutory DFE guidance. Can we please remind you of the Administering Medication in School's Policy. We understand that some medicines occasionally have to be administered during school time, but we must strongly emphasise that school cannot administer any medication without having completed the correct paperwork. Any medication is a form of a drug and therefore we have to risk assess everything being brought onto the premises.
Things to note:
1. We are only permitted to give medication prescribed by a doctor in original packaging showing the pharmacy label.
2. You must complete a form supplied by the office.
3. The medication will be administered by a member of our staff, who will follow the instructions on the packaging.
4. All medicines must be clearly labelled with the child's name.
5. If the medication is required for a period of 8 days or more (e.g. over one week), an individual health care plan should be completed involving school staff.
6. Unless medication is required four times or more per day it should not be necessary to bring into school or Nursery and therefore most medication should be able to be administered at home.
We hope this gives clarity to the procedure and want to ensure all pupils remain safe and well.