Breakfast Club and Lunch Money Information for September 2019
Breakfast Club and Lunch Money Information for September 2019
17 July 2019 (by Helen Wright (helenw))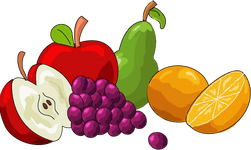 We are fast approaching the end of the school year. Please make sure that any outstanding breakfast club and dinner money are brought up to date and any debts are cleared as per our no debt policy which can be viewed on our website. Any Year 6 debts should be cleared urgently and any Year 6 children who have any debit or credit on their account will have the balance transferred to a sibling unless you contact the school office to say otherwise.
BREAKFAST CLUB Unfortunately, due funding restrictions and to enable our breakfast club to provide a full efficient service, from September 2019 the cost will increase from £1.20 to £2.00 per day per child. We are sure you will agree that the service is excellent value for money and covers the cost of cereals, toast, juice and fun activities to entertain the children.
DINNER MONEY
We have been notified by BMBC that the cost of school dinners will increase from £1.96 per meal per day to £2.01 from 04th September 2019 (£10.05 per week). Children in FS2, Year 1 & Year 2 will be entitled to universal free school meals. Please remember that school dinners need to be paid for in advance by cash or cheque to the school office or through our online School Gateway which can be accessed via our school website.
Thank you