LEAVERS PARTY – CHANGE OF DATE!
LEAVERS PARTY – CHANGE OF DATE!
15 July 2022 (by Joanne Swift (j.swift))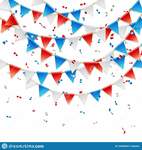 Having risk assessed Tuesday's arrangements due to the extreme temperatures predicted, we have made the decision to move the Year 6 Leavers Party to Wednesday. We appreciate that this may affect your plans but we feel sure that you will agree that this is the right thing to do, knowing that most of the day's activities will be outside.
We would like everyone to arrive at school for 10.00am via the Bondfield Close entrance. At 10.00am we will open the hall doors where children (and parents) can mull around and take photos with their friends. At 10.15am parents will be asked to leave and we will take the children through to the field to enjoy their special day. They do not need any money or to contribute financially in any way, everything including lunch is being paid for by school.
If due to your other commitments you want your child to come to school at their usual time to get ready here, please let us know as we are happy to accommodate this.
Thank you as always for your support.