CHANGE TO SCHOOL FINISH TIME
CHANGE TO SCHOOL FINISH TIME
23 June 2022 (by Joanne Swift (j.swift))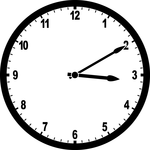 We write to advise that following the recent DFE White Paper, we need to extend the length our school day.
We will continue to start at 8.40am, but from our return in September we will finish at 3.10pm instead of 3.00pm.
Please remember that our last day this term is Wednesday 20th July and that children return on Monday 5th September when our hours for full time children will be 8.40am to 3.10pm.
Thank you.