PLATINUM JUBILEE STREET PARTY
PLATINUM JUBILEE STREET PARTY
29 April 2022 (by Joanne Swift (j.swift))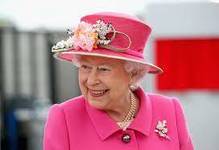 Wombwell Business Committee are hosting a street party on Friday 3rd June on Wombwell High Street for local school children.
There will be a 12 noon sitting for Key Stage 1 children and a 2.30pm sitting for Key Stage 2. Tickets are available at £2.00 per child from Magical Moments or The Kitchen Witch Company. There will be rides, a DJ, children's entertainers and more.
Go along to celebrate Queen Elizabeth's Platinum Jubilee!