PAY 360 - Lunch Options & Registration
PAY 360 - Lunch Options & Registration
10 September 2021 (by Helen Wright (helenw))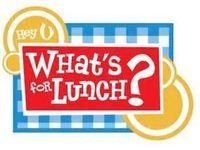 Over the school holidays, our user-friendly school payment system SIMS Pay changed to PAY360. As part of this upgrade, parents can now access a MENU widget that enables you to see our menus on a weekly basis, select your child's meals in advance or indicate whether they will be bringing a packed lunch. You can still use this option even if your child is entitled to Universal or Free School Meals.
Weekly menu selections must be made by a set date, usually the end of the previous week but is displayed at the top of the menu to help you. Up to this date, selections can be made, amended or deleted as required.
We know some of you have discovered this widget already and we have received fantastic feedback. If you are registered already or would like to know more please visit https://www.kingsoakprimary.org.uk/parents/online-payments and click on the instruction manual located on the right-hand side of the page. Alternatively, you can click on the attached link to this message. Details about the Menu widget are on page 33 onwards.
If you have not yet registered or received your registration information, please send an email to SimsPay@kingsoakplc.org.uk and we will arrange for your personal code to be sent to you.