School Lunches & SIMS Pay
School Lunches & SIMS Pay
8 July 2021 (by Helen Wright (helenw))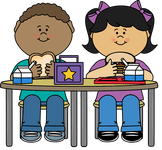 As we are fast approaching the end of the school year please make sure that any outstanding breakfast club and dinner money are brought up to date and any debts are cleared as per our no debt policy which can be viewed on our website. Any Year 6 debts should be cleared urgently and any Year 6 children who have a credit on their account will have the balance transferred to a sibling unless you contact the school office to say otherwise.
We have been advised by BMBC that from 01st September 2021 the cost of school meals will increase to £2.09. We hope you agree that this is excellent value for the wonderful nutritious meals that are served up by our catering team and children will have a choice of a hot meal, a grab-a-bag (sandwiches, drink, and a snack), jacket potato with a filling or pasta pots.
We are also delighted to announce an upgrade to our SIMS Pay system which will allow you to order at home what meal your child would like for lunch for the forthcoming weeks, view past meal choices, and pay for meals. For more information about this and instructions on how to use this system please go to: https://www.kingsoakprimary.org.uk/sims-pay-menu.
If you have not already signed up for our SIMS Pay system please contact Mrs. Wright in the school office who will be happy to help.
Thank you
Share this: