Year 6 - Kingswood residential update
Year 6 - Kingswood residential update
2 July 2020 (by Helen Wright (helenw))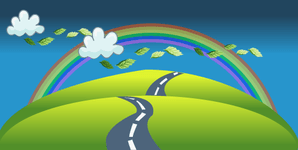 To update you regarding the planned residential visit due to take place in October for some of our (will be) Year 6 children. We still have our booking in place for October as the deposit is non-refundable. We persuaded Kingswood to hold our place without any further payments to allow us to the access the situation as soon as we return in September. If we do decide it is safe to continue with the visit, any children still happy to take part will have to pay the remainder of the cost which for most people £70 (if you have paid a £30 deposit off the £100 total cost) by Wednesday 9th September. We will let you know our decision within a day or two of us returning in September.
As is usually the case with deposits for anything, the £30.00 is non-refundable unless Kingswood themselves cancel. We would not want our children to miss out though and appreciate that £30.00 is a lot of money to our families. We would therefore plan some kind of sleep over event on the school grounds later in the school year when it is safer to do so. This would be free of charge to those who have paid a Kingswood deposit and would be available to other children in Year 6 for a small charge if they wanted to join in.
Once we have more information, we will share that with you via this App.
Thank you for your patience.