Parents/Carers of children in Year 3 & Year 4 - Music Festival
Parents/Carers of children in Year 3 & Year 4 - Music Festival
15 June 2020 (by Helen Wright (helenw))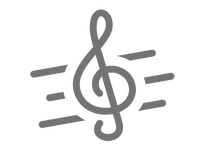 Exciting news about Barnsley Music Music Hub Music Festival - it is going online! Friday 26th June.
The staff at the music hub have recorded a tutorial for all instruments so they can learn the song that would have been the 'grand finale', from home. Below is a link to a song for them all to learn to sing along with the actions. As Year 3 don't have their recorders at home they can learn the song and actions so they are able to participate too.
This has the song and lesson showing children how to play their instrument - just have to look for the 'flute/descant recorder /chalumeau' music and look for a video of Mrs Maitland explaining how to play.
https://www.barnsleymusichub.com/key-stage-two-music-festival-online
Actions to song
https://www.youtube.com/watch?v=yNHNDGWMrM0
The Barnsley Music Hub Page also gives instruction on how to join on on Friday 26th June.
We hope you really enjoy the music festival.