The school has adopted the local authority's policy for admissions and applications for places at Kings Oak Primary School will be made in accordance with the 'Coordinated Admission Arrangements' which forms part of the Local Authority's (LA) published admission arrangements.
If you would like to apply for a place at Kings Oak Primary Learning Centre please contact Barnsley Council School Admissions on 01226 773677 or you can click on this link: Barnsley Metropolitan Borough Council School Admissions.
Please click on this link for more information: Barnsley Borough Council Schools & LearningChildren whose fifth birthday falls between 1 September and 31 August are admitted to Reception at the beginning of the Autumn term (September) of that academic year, usually on a full-time basis. You can download an application from the BMBC website, apply online or contact school admissions. If you need help with applying for a place in the school, our Parent Support Advisor, Julie Beever, can help you. Please see our Parent Support page for more information.
Please note attending nursery at Kings Oak Primary Learning Centre does not give a child preferential treatment or an automatic place in Reception.
However, the School Admissions Code makes provision for all children to be admitted to the school in the September following their fourth birthday. You will be offered a full-time place from September although parents will be able to access this entitlement through one of the following options.
Under rules issued by the Government, parents have the right to apply for a place at any school in Barnsley or the surrounding district regardless of their address.
To enable us to plan effectively for a child's education it would be helpful if parents of pre-school children, who would like a place at our school, could register their child's name with the LA at the appropriate time. Application forms can be found in the Authority's Handbook, which will be distributed from the School or copies can be collected from the Education Department.
If the number of applications at the school exceeds the number of places available, the following criteria are used by the Local Authority to allocate places:
First, Children in Public Care
Second, children who have a statement of special educational needs
Third, children with brothers and/or sisters attending the school are considered first.
Lastly, the distance between the child's normal place of residence and the school is measured in a straight line on the map; the closest addresses gain places until the school is full.
Key Stage 1 class size is an issue of which parents should be aware; full information is in the LA admissions booklet. A copy of which is available from the LA Admissions Section on Barnsley 773689.
When the school is full, applications may be refused, although it should be stressed that in such cases parents do have the right to appeal via the Education Committee to an independent Appeals tribunal. In the absence of an appeal, parents will be expected to approach another school with an admission request.
All decisions regarding the admission of children to school rest with the Local Authority. The school can not give an opinion of the likelihood of a particular child being admitted.
School Organisation
Normally, children will be placed in classes according to their ability and/or chronological age. However, situations may develop when it would be impossible or even undesirable for a child to be placed in a certain class. The placement of any child in a particular class is at the discretion of the Headteacher.
If you can avoid transferring your child to another school mid-year it's best to do so, as transferring schools can be very disruptive to their education.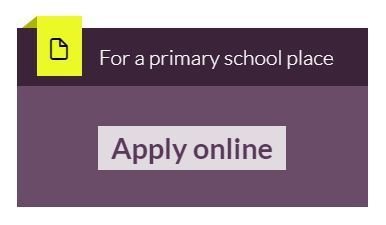 If your child has been refused a place at any school named on your application form or transfer form, you have the right to refer your case to an independent appeal panel for consideration. This is all dealt with by Barnsley Metropolitan Borough Council School Admissions Team.
If you don't wish to accept the school place you've been offered for your child, contact Admissions Team on 01226 773588/733502 within 10 working days to let them know that you want to make an appeal against the decision. They will send you a Notice of Appeal, which you should complete and return to them, stating the grounds on which you're making the appeal. If you're appealing for a place in another local authority, you must complete one of their notice of appeal forms. You will also receive an Appeal Information Booklet for Parents, which explains the appeal process.
The Appeals Team will write to you to let you know the appeal date 14 days before it takes place. They will send you documentation summarising the reasons for refusing the admission at least seven days before the appeal.
You'll be responsible for presenting your case, for deciding what you'd like to say at the appeal hearing and what written documentation you want the panel to consider. You should submit all written documentation to the Admissions Team at least seven days before the appeal.
You have the right to attend the appeal to make your case to the panel. If you feel you need some support, you can bring a friend or family member. If you prefer, they can represent you.
All appeals are held in private. We wouldn't expect children to attend the appeal hearings as the appeal is an opportunity for you to put across your case on behalf of your child.
The appeals panel consists of three independent members. Also attending will be a clerk to the panel, an officer from the council, and the headteacher. No panel member has any connection with the school for which the appeal is being heard.
Following the appeal, the panel will let you know their decision as soon as possible and this decision is binding on the local authority, the school and the parent. You won't be able to apply again for the same school in the same school year unless there has been a significant change in your's or the school's circumstances.
Make sure the information you provide is accurate
Complete all sections of the Notice of Appeal. If you need an appeals form for a school in another local authority, please contact the appropriate authority directly.
Submit any letter, written reports, documentation or evidence relevant to your case at least seven days before the appeal date.
Make sure you sign all forms and letters - you may be asked to provide proof of guardianship
If you're asked to provide proof of a change of address, you can use a tenancy agreement or a solicitor's letter confirming the exchange of contract
If you're asked to provide documents confirming that your child's registered at your address, you can provide any of the following: child benefit book; information relating to Working Tax Credit/Childcare Tax Credit; letters from your doctor/dentist/hospital; child's bank statement; medical card
Transferring your child from one school to another
If you can avoid transferring your child to another school mid-year it's best to do so, as transferring schools can be very disruptive to their education.
If you're moving house, fill in a transfer form which you can obtain from BMBC or your local school, and return it to School Admissions, PO Box 634, Barnsley S70 9GG.
If you're not moving house, but your child is having difficulties at school and you're thinking about transferring them to another school, please talk to someone at your child's school first to see if you can resolve the problem another way.
If having spoken to your child's school, you still want to transfer your child, fill in a transfer form, which you can get from your child's school, and return it to School Admissions, PO Box 634, Barnsley S70 9GG.
If you want to apply for a transfer to a school outside Barnsley, contact the council where the school is located.
Applications to transfer must be sent to Barnsley Metropolitan Borough Council who will write to you, usually within three school weeks, to let you know whether or not your transfer request has been successful.
BMBC can refuse your application if transferring your child would have a detrimental impact on the education of children already at the school where you'd like your child to go. For example, if admission numbers for your child's year group have already reached their limit, adding another child would have a negative impact on the education provided.
If BMBC refuses your transfer request, you can make an appeal.
If you don't want to accept the place we offer, you must tell School Admissions in writing within 10 working days of receiving your offer.
Applying for a school place outside of Barnsley
If you wish to apply for a school place in Doncaster, Kirklees, Rotherham, Sheffield or Wakefield, contact the Admissions Teams below.
Town
Admissions address
Email/Telephone

Doncaster

Admissions, Attendance & Pupil Welfare Service
Floor 3
Civic Office, Waterdale,
Doncaster DN1 3BU

Kirklees

Pupil Admissions
Kirkgate Buildings, Byram Street,
Huddersfield HD1 1BY

Rotherham

School Admissions Team
Children and Young People's Services, Riverside House,
Wing C, First Floor, Main Street,
Rotherham S60 1AE

Sheffield

Pupil Admissions
Floor 5, North Wing, Moorfoot,
Sheffield S1 4PL

Wakefield

School Admissions
Wakefield Council, Wakefield One,
PO Box 700, Burton Street,
Wakefield WF1 2EB