Homework & Activities
Home Learning at Kings Oak Primary
There will be a variety of live/pre-recorded lessons and other work set through our website and Teams. This will be more accessible to you as it will be more teacher lead, and easier for parents than the previous home schooling experience.
As each year group offer varies in the way it is being delivered, it is important that you log on to your child's home learning page on our website EVERY DAY. There you will find your child's work including timetables for any live lessons. Live lessons are to be accessed through Microsoft Teams. You can log onto this platform using the website (type Microsoft Teams into Google) or the Teams app (which will need to be downloaded) and it can be accessed from a laptop or any other smart device.

Username: Childsfirstname.Surname@kingsoakplc.org.uk eg. Joe.Bloggs@kingsoakplc.org.uk
Password: ko0000
Please click here to access a useful, easy to follow guide, about Teams and how to access and use it. Once you've done this once you'll see that it's really easy so try not to be daunted by this.
Don't leave it until the last minute or you could miss your first lessons.
We expect all children to complete the work assigned EVERY SINGLE DAY. This is extremely important so children do not fall behind. The children attending school are doing exactly the same work and on the days they don't attend they must log on and complete that day's work or the next time they are in the work will not follow on.
We will be following this up and if we can see that children aren't logging on and aren't sending work back in to teacher when asked, we will contact you just as we would if they were expected in school. Children have still to complete their school work every day, whether they are in the building or learning remotely.
Any issues or questions please contact your child's year group address which is yearX@kingsoakplc.org.uk (eg. year1@ or year 2@). These emails will be answered quickly between 8.30am and 3.30pm. After 3.30pm, emails will not be picked up until the following day.
Thank you.
.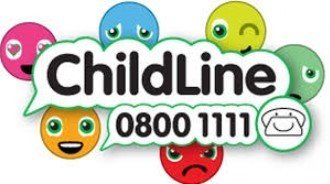 Click on the links below to discover that it's alright not to always feel alright and that other people may share similar feelings to your own. Please know that there is always someone to talk to.
If you're feeling excellent, great or amazing, you can also share that positive feeling.
Post on ChildLine's Good days message board Be creative with their Art box Get involved in fun stuff
Website: https://www.childline.org.uk/ Facebook: https://www.facebook.com/childline Instagram: https://www.instagram.com/childline_official/
Please visit our Parent Information Tab for lots of COVID-19 help & support information
Class Pages - Homework & Activities
MISS ADDISON & MRS BOWDEN
We have created email addresses specific to Year 1 to Year 6 so you can communicate directly with teachers. These email addresses are to be used by parents and children in the following ways:
To ask questions about homework

To send homework or photographs of activities so teachers know what children have been getting up to at home. Please note that teachers won't be marking the homework, it's just a way to offer encouragement and congratulate children on their efforts to help to keep them motivated.
These addresses are:
Teachers will check on emails a couple of times each day (Monday to Friday) so hopefully you'll not be waiting too long to receive replies from our staff who are looking to hearing from the children as we are all missing them terribly.
Please note that Foundation Stage families should continue to communicate with teachers via Tapestry.
Thank you
White Rose Maths - Lessons for Year 1 to Year 6
BBC Bitesize Daily content to help you learn and revise.
BMBC Recommended Home Learning Resources
BMBC Parent's COVID Resource Pack
BMBC Children's COVID Resource Pack
GOV.UK Home Learning Resources
Plus even more more activities to do at home:
Twinkl Parents Home Learning Hub
David Walliams - Free Story at 11am every day
What's going on? - a short story to help children understand Covid-19
General Home Learning Resources
Premier League Primary Stars worksheets Fun videos, games and worksheets for 5-11 year olds in Maths, English and Health and Wellbeing.
Hit the Button Online maths learning games for 6-11 year olds.
Audible stories For as long as schools are closed, Audible are making many stories free to listen to. They include children's books and literary classics. Free to stream on desktop, laptop, phone or tablet.
Histrionics Free history videos for home learning, schools, families and history fans. Available on; YouTube Channel: Histrionics Entertainment Facebook: @allthehistory
South Yorkshire Safer Roads Downloadable colouring sheets to help learn about the Green Cross Code.
STEM Learning: activities to do at home A range of fun, hands-on activities for families to use at home. Suitable for ages 4 – 16years.
Rise Above You'll find inspiring and useful stories, videos, games and advice linked to Personal Social and Health Education.
Internet Matters in partnership with BBC A wide range of resources and ideas to safely use the internet for learning, fun and communication by the whole family.
The Adventures of Kara Winston and the Smart Crew Online Safety film and activities.
Cove App – find this in the NHS App Library Create music to capture your mood and express how you feel. Instead of words, create music to reflect emotions like joy, sadness, calm and anger. You can store your music in a personal journal or send them to someone and let the music do the talking.