Parents Carers of Children in Foundation due to move Year 1 in September
Parents Carers of Children in Foundation due to move Year 1 in September
4 July 2019 (by Helen Wright (helenw))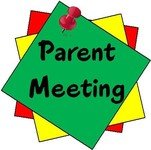 Dear Parent/Carer
Transition meeting: Wednesday 12th July at 2.40pm
The children in school will be involved in transition on Tuesday and Wednesday next week, to experience life in Year 1 and meet their new teachers.
The transition between Foundation Stage and Year 1 is notable and so we feel you would benefit from attending a short meeting where you will have opportunity to meet the teachers and receive information about how the school day works in Year 1.
The meeting will take place in the school hall at the 2.40pm prompt on Wednesday 10th July at 2.40pm and will finish just in time to collect your children at 3.00pm. The Hough Lane gate will be locked so you should enter via Bondfield Close and wait outside by the hall fire door which will be opened at around 2.30pm for you to come in and take your seats.
We look forward to meeting you and hope you are available to attend. Apologies for the late notice.
The Year 1 Team.