CHILD PROTECTION & SAFEGUARDING
Kings Oak Primary School is committed to ensuring that all children are safe and that we work in partnership with parents/carers and other professionals to promote children's well being.
We ask that parents and carers understand that all child protection actions undertaken by the school are guided by what is considered to be the best interests of the child, however difficult this may be for all adults concerned. It is the duty of all adults to report and log incidents which may affect the safeguarding of our children.
If you have a safeguarding concern about a member of our school community or have a question regarding a safeguarding matter please ask to speak to one of the members of the below members of staff. If they are unavailable, please ask to speak to the next available senior member of staff or our Parent Support Advisor, Miss Beever.
The NSPCC provides advice and support to adults who are concerned about the safety or welfare of a child. They are available 24 hours a day.
Email: help@nspcc.org.uk or call 0808 800 5000
Children, if you have a worry or concern, speak to any member of staff - or call Childline on 0800 1111 - they will offer advice and support whatever your worry.
Our dedicated Safeguarding leads are always ready with a listening ear: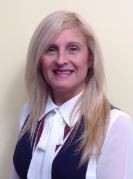 Mrs A Wilks Miss J Meiner Mrs K Sanders Mrs A Rawlinson Mrs J Swift Miss J Beever
Headteacher Assistant Headteacher Assistant Headteacher Associate Assistant Headteacher Business Support Officer Parent Support Advisor
A copy of our Safeguarding Policy can be downloaded here and if you have any safeguarding concerns, please do not hesitate to contact any of the above people who will be more than happy to help: