RAISING A CONCERN
Kings Oak Primary Learning Centre is happy to offer an open door policy with regards to all parents concerns.
If you have a concern around your child we kindly ask that you speak to your child's class teacher in the first instance and at the earliest opportunity.
Class Teachers are always available before and after school to deal with any day to day issues. Teachers are willing to make longer appointments if the concern is more serious or needs exploration. Alternatively teachers can ring you at a time both convenient to them and you.
The Headteacher, Mrs Wilks, if available, can generally see you during the day, however on occasions appointments may have to be made. Mrs Wilks is happy to talk to you in person, over the phone or through email.
Parent Suppor Advisor, Miss Beever, is in school most days and again appointments are available. Alternatively you can leave your details with the school office and Miss Beever can ring you at a convenient time. Miss Beever can support you in many ways - you can find more information under our Parent Information, Parent Support Advisor page.
For complaints of a more serious nature, please place this in writing to the Headteacher who will investigate and give a response within ten days.
If you feel that your complaint remains unresolved or you do not wish for your complaint to be dealt with by Mrs Wilks, please write to our Chair of Governors, Dr Christopher Stokes at our school address, Kings Oak Primary Learning Centre, Bondfield Close, Wombwell, Barnsley,. S73 8TX. You can also email the Governors direct at Governors@Kingsoakplc.org.uk.
All complaints will be dealt with empithetically, promptly and with complete discretion. Our complaints policy is in line with BMBC Complaints Against School 2012 & Section 29 of the Education Act 2002.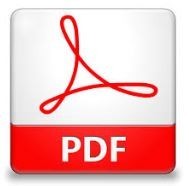 Kings Oak Primary Learning Centre Complaints Policy
For more information you can also refer to Barnsley Metropolitan Borough Council Website: https://www.barnsley.gov.uk/services/children-families-and-education/schools-and-learning/complaints-about-schools/