OFSTED & OFSTED PARENT VIEW
We are very proud of our Ofsted inspection report and invite you to take a look at our very successful inspection 2012. Our school was recognised as a GOOD school with many outstanding features and we always striving and working at achieving Outstanding.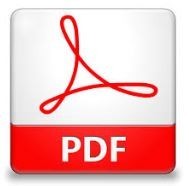 Latest Kings Oak Primary Learning Centre Ofsted Report
Here are just some of the key findings from the report:
Most pupils make good progress and achieve well across the school. Increasing numbers are making outstanding progress.
Teaching is good and there are examples of outstanding practice, particularly in the Early Years Foundation Stage and in Years 5 and 6. Teachers provide pupils with challenging and stimulating activities.
Pupils say they are proud of their school and enjoy attending. Behaviour is outstanding and plays a significant role in the progress pupils make. Pupils feel safe and secure in the school.

The inspirational leadership of the headteacher and outstanding teamwork of staff and the governing body have been central to the school's good improvement since the last inspection.
To see more of what Ofsted say about us please click on the below links to our latest report.
https://reports.ofsted.gov.uk/inspection-reports/find-inspection-report/provider/ELS/134687
Ofsted Parent View
We would love to know what you think about Kings Oak Primary Learning Centre and 'Ofsted Parent View' gives you the chance to tell them what you think.
Parent View asks for your opinion on 12 aspects of your child's school, from the quality of teaching, to dealing with bullying and poor behaviour. Ofsted will use the information you provide when making decisions about which schools to inspect, and when.
You can access and register on the School Parent View Webpage by clicking on the below link:
https://parentview.ofsted.gov.uk/
Ofsted Report - Alternative Language
If you would like to see our Ofsted report in an alternative language, please click on the link below then select the language you would like the report translating to:
Ofsted report Google Translate