OUR SCHOOL GOVERNORS
Welcome Message
On behalf of the Governors I would like to welcome you to our school website. We hope you find it easy to use and that it gives you a small insight into the many things that we have to offer to both you and your children.
The Governors meet twice a term to discuss many things in particular school strategy and policies. I personally like to come into school in between meetings to be involved in the day-to-day life of the school and see all of the wonderful things the children are doing and learning.
Our aim as the Governing body is to provide a safe and caring environment where children are encouraged and challenged to meet their full potential.
We are proud of our School and feel privileged to support Alison Wilks and the staff in delivering a varied and stimulating education for our children. We also work closely with 'Friends of Kings Oak' PTA and love to hear suggestions from the children's run School Council. Governing applications are welcomed from all members and details of how to apply is published at the bottom of this page.
Thank you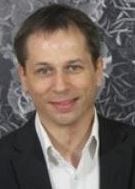 Dr Christopher Stokes
Chair of Governors
Members of Kings Oak Primary Learning Centre Governing Body
Governor
Type of Governor
Date Appointed
Date Stepped down
Term of Office Expiry Date
Any relationship with school staff?

Business/

Pecuniary interest?

Dr Christopher Stokes

Chair of Governors Parent Governor

17/05/2013
N/A
23/03/2019
No

No

Mr Richard Ullyott
Vice Chair of Governors Community Governor
10/06/2013
N/A
23/03/2019
No
Vice Chair of Governing Body & Chair of Strategy at Cawthorne CofE Primary School
Miss Jane Mackay
Local Authority Governor
10/06/2013
N/A
23/03/2019
No
Headteacher at Kexborough Primary School
Mr Christopher Broadhead
Parent Governor
30/01/2014
N/A
29/01/2018
No

No

Mrs Emma Broadhead
Parent Governor
08/04/2015
N/A
07/07/2019
No

No

Mrs Alison Wilks
Headteacher
Ex-Officio
N/A
-
No

No

Mr Dave Lovatt
Staff Governor
25/09/2015
N/A
24/09/2019
No

No

Mrs Carol Beal
Associate Governor
24/03/2016
N/A
24/03/2019
No

No

Mrs Joanne Swift
Co-opted Govenor

10/02/2006

N/A
23/03/2019
No
No
Mr Anthony Booth
Co-opted Governor
04/02/2013
N/A
22/06/2019
No
Assistant Headteacher at Elsecar Holy Trinity Primary School
How to contact our Governing Body
If you would like to contact any member of our Governing Body please send an email or letter marked for the attention of The School Governors to the below addresses:
Kings Oak Primary Learning Centre
Bondfield Close
Wombwell
Barnsley
S73 8TX
email: Governors@kingsoakplc.org.uk
Alternatively you can contact Governing Services Education Offices, Berneslai Close, Barnsley S70 2HS, telephone: 01226 773500
What School Governors Do
School governing bodies are made up of people from school communities who want to make a positive contribution to children's education.
Every school has a governing body. They work with the headteacher to set the future direction for the school and decide how the school spends its budget. They're responsible for making sure the school provides good quality education and for raising pupils' attainment by:
setting strategic direction

ensuring accountability

monitoring and evaluating school performance

acting as a critical friend
Governors govern rather than manage. Their role is one of direction and focus; they make decisions collectively on matters such as performance targets, school policies, and the school's development plan. As well as providing support and advice to the headteacher, their role is to challenge the headteacher by gathering views and asking searching questions to make sure that any decisions taken are in the best interest of the school.
Governors report to parents on the school's achievements and respond to inspection recommendations. They also hear appeals from pupils and staff and consider complaints.
Overall Responsibilities of the Governing Body
School Governors at Kings Oak Primary Learning Centre are appointed to provide:
strong links between the school, parents and the community.

a wide experience of the outside world

an independent view

a visible form of accountability for the headteacher and staff of the school

a team focusing on long term development and improvement

accountability to the parents and the community for the use of resources and standards of teaching and learning in the school

support for the headteacher and staff
In addition, individual governors will usually be involved in some of the following activities often through groups or committees which report back to the main Governing Body.
School improvement plan
Headteacher performance management

School profile

Staff appointments

The financial management of the school

Pupil discipline

The curriculum

The training of governors

Community links
Governing bodies are the strategic planners of schools, in order to do this a governing body:
has an operational manager (the headteacher) who is responsible for the day-to-day management of the school

agrees policies and practice which allows the headteacher the necessary tools to carry out his/her responsibilities

agrees principles and targets for improvement

reviews long-term resourcing needs

supports and challenges the headteacher

receives and discusses reports on the resulting practice and conduct of the school

reviews its own working practices, including using self-evaluation form
How to become a School Governor in the Barnsley Area
If you're interested in improving children's education, are over 18 years of age and have the time, you could become a school governor.
Headteachers are always keen to attract people from their community who can bring energy, experience and fresh ideas to their school.
Governors can be parents, school staff, and representatives from the council. Most schools also have community governors and some schools have foundation governors. You can find out about the different types of governors on the DfE website.
The church, charitable trusts or businesses may also be represented on school governing bodies. Governors of special schools may include health or voluntary organisation representatives.
What you need to become a school governor
You don't need any special expertise to become a school governor, but you could have what it takes if:
you're 18 or over

you want children to get the best from school

you'd like to put something back into your local community

you're interested in people

you're prepared to work as part of a team

you have time to get to know your school, go to meetings and read papers

you're comfortable asking questions

you're open to new ideas and ready to learn
For more information go to https://www.barnsley.gov.uk/services/children-families-and-education/schools-and-learning/school-governors/
If you would like to contact anybody on our Governing body please address all correspondence marked private and confidential to:
The School Governors
Kings Oak Primary Learning Centre
Bondfield Close
Barnsley
South Yorkshire
S73 8TX
Tel: 01226 272740
email: office@kingsoakplc.org.uk
For further information on being a Governor please click Barnsley Council - being a School Governor